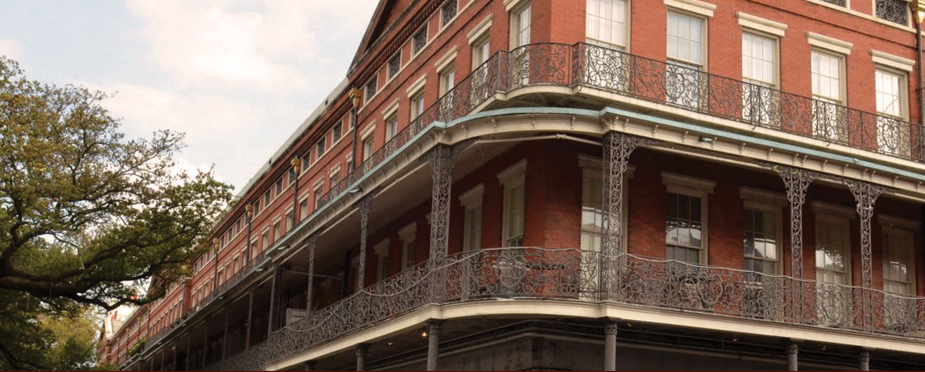 Apartment Leasing
Currently there are no apartments available. Pleas complete the contact form below to be added to the wait list for future vacancies.
Video Tours
3rd Floor "C" Level Apartment / 2 Bedroom, 2 Bath
4th Floor "D" Level Apartment / 2 Bedroom, 1 Bath
Upper Pontalba Building Residential Waiting List Form
In submitting this form you agree to the following:
• Your name will be placed on the waiting list in the order of receipt of your submission.
• Notification of available apartments will be issued via email.
• I understand this is a waiting list and does not guarantee that I will receive an apartment.
For questions residential leasing questions please contact Upper Pontalba Building Property Manager, Lee Gilyot.
Phone: (504) 636-6400
Email: lgilyot@frenchmarket.org
Upper Pontalba Tenant Inquiry and Application Process

The property manager will forward prospective applicants the Upper Pontalba information packet, which includes a waiting list form and rental structure. Upon receipt of the completed waiting list form, the property manager will add the prospective tenant name to the waiting list.
When an apartment becomes available, prospective tenants from the waiting list will be notified of the available apartment. The waiting list is maintained and prospective tenants are notified in order of the date the completed waiting list form was received. Within 48 hours of notification of apartment availability, the applicant must contact the property manager of his/her interest in the vacancy. If there is no notification or acceptance of interest made within 48 hours, it will be classified as a declination.
Once a prospective tenant has been identified, the applicant shall be shown the available residential lease space. Upon declination, the next applicant on the waiting list shall be shown the available space.
Upon expressing an interest in leasing the unit, the prospective tenant shall fill out an application, provide proof of income, and submit to a credit check. The property manager shall forward a completed application to the executive director for review. The executive director shall approve or reject such applications based on financial qualifications, credit history, and prior lease experience. Upon acceptance, the property manager will prepare the lease and schedule a lease signing appointment.
The executive director, upon the written advice of the property manager, may remove any applicant from the file who has declined the opportunity to lease on two occasions. The property manager will notify the applicant in writing of their removal from the list, inform them that they may get back on the waiting list, and include a form for same with instructions.